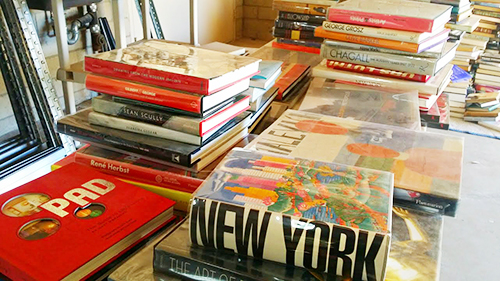 Olivet School of Art & Design (OSAD) library newly acquired over 1000 books in the subject area of Art History, Photography, Architecture, Modern Art, and Graphic Design....

Olivet University's Art and Design College held meetings to map out the future space for its new art gallery. In collaboration and sponsorship with Olivet College of Journalism Dean and former Olivet University president Dr. David Randolph, the new space will be named the David Randolph Art Center....

Graduates from the class of 2014 can now preview their latest works online with a new revamped portfolio website, showcasing student's work from the Olivet College of Art and Design, OCAD....

With the 2014-15 school year just around the corner, Olivet is welcoming new academic leadership to support the helm of Olivet's growing academic programs....

After months of researching and refining, the design students from Olivet University's College of Art & Design placed their graduation design project on display at its annual graduate work exhibition....